Remove Image Background Online – Automatically and for Free!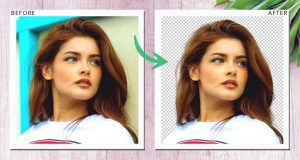 Ravikant sat looking at his screen with a wry face. He had one eye on the PowerPoint slide while the other kept track of the digital clock ticking by. 90 minutes were left in hand to finish the remaining ten slides. A minimum of two test runs was a must before presenting the quarterly sales report to the top brass at 4.30 pm!
Even if he managed to finish with the graphs, bullets, and content, there were more than 18 images that required edits. The icons and logos had to go in too. The most challenging task dealt with the product images and logo design that had non-transparent backgrounds.
He was aware that the muted color scheme of his PowerPoint template would clash with the image backgrounds; something had to be done and fast. The need of the hour was to create a complete and uniform look with a wishful "remove background from image" tool.
WFH during Lockdown 2.0 suddenly seemed very burdensome. Phew!
Slazzer.com – Remove Background Free
Not leaving things to chance, Ravikant started looking up his bookmarked browser pages. Just a week ago, he had chanced upon a background image removal tool that read "Add stunning graphics, backgrounds & colors to your picture with Slazzer editor tool."
He remembered checking out the features of Slazzer's built-in image editor. It was fast and impressive. He also recalled that the editing tool allowed for the removal of image background using the website, desktop apps for Windows and Mac, and via API calls.
"Thank god for Slazzer! Ravikant muttered under his breath and continued with newfound enthusiasm.
The rest is history. After lockdown, he will throw a party to celebrate his small promotion. Of course, all social distancing norms will be in place.
What is Slazzer?
Just liked Ravikant, you may have been up this path. In all probability, as a designer, photographer, e-commerce website developer, news and media expert, developer, advertiser, or an avid social media user, you have also found yourself on the edge while removing unwanted backgrounds from images.
No longer!
With Slazzer, you will always be ready to don the designer's cap and unleash your creativity. Slazzer makes the background of any image transparent in a jiffy. By pairing up with Slazzer's benchmarked image editing tool, you can make the original image backgrounds disappear before including a background color or image of your choice. The built-in image editor tool by Slazzer provides 'preset image' options, as well as the option to 'upload an image', to set any desired background.
What's More?
Once you choose Slazzer,
You may add a logo to new images,
Include icons with transparent backgrounds in your PowerPoint presentations,
Create an altogether new look for your product images to make them more alluring for your target audience,
Integrate its API via the website or mobile app for processing several images at one go, and more.
Automatically and for free!