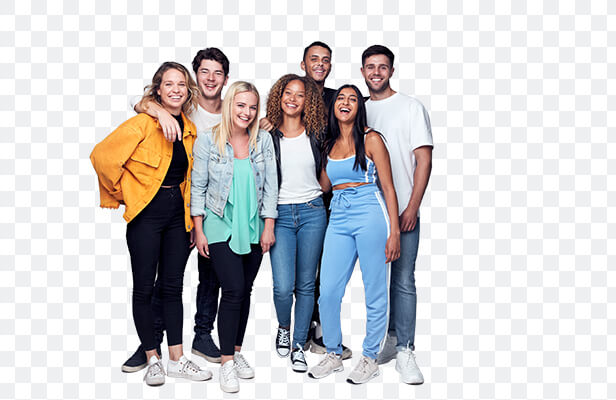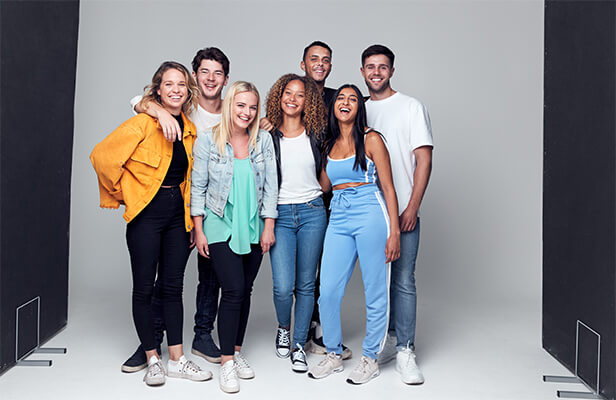 Automatically remove backgrounds
For any professional photographer, removing backgrounds has always been a familiar but a very time consuming task.
Why waste your time picking pixels when our artificial intelligence can help you complete the task in just 5 seconds or less?
Now spend your time getting the perfect shots and leave all the repetitive work to us.
Try it now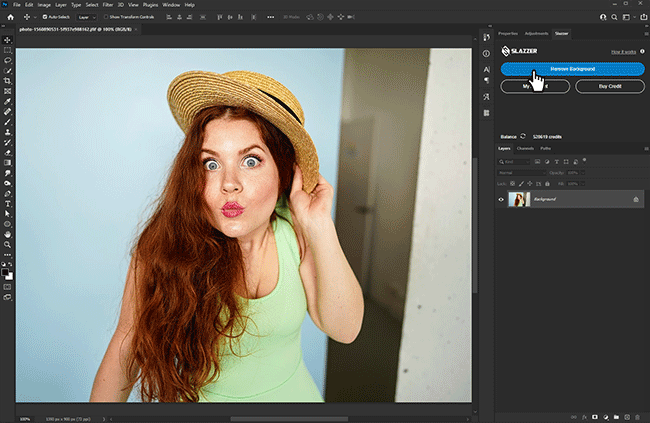 Accelerate your workflow!
Boost your workflow and ramp up your creativity with Slazzer.
Don't waste your time picking pixels when you can simply click a button to remove the background.
Slazzer integrates with Photoshop so you can use our AI to speed up your workflow.
Give it a try for free
Superb Quality
No matter if you edit product photos or portrait shots: Slazzer can handle any type of challenging edges, like hair, fur, or any other type of complex conditions with the best quality and stunning results.
Explore our editorial photo editing page for more information on how to produce content that is ready for publication.
See our samples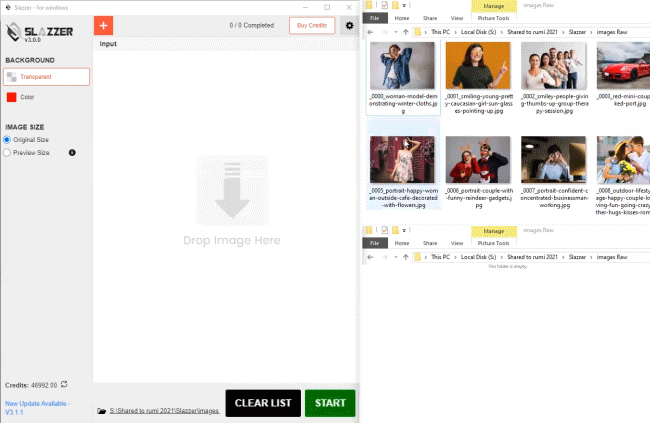 Process 1000 files in a click
Drag and drop thousands of images and click on the start button to watch as each image gets cut out 100% automatically.
Now you can relax, have a cup of coffee and work on your next photo shoot idea as you just saved yourself an incredible amount of time.
Download for Windows / Mac / Linux
Save time and money
How much time does it take to cut out an image? Depending on the complexity of the background, maybe five minutes, or ten minutes, or even more?
By using Slazzer, you can relax as Artificial intelligence will get rid of your backgrounds in just 5 seconds without a single click.
Now you can utilize your saved time and focus on other important tasks.
Say no! Chroma Keying
There is no need for chroma-keying in properly calibrated lighting settings thanks to Slazzer.
As long as it's safe to do so, don't worry about where you're standing or what you're looking at. You don't need to bring your green screen to work!
In the end, it doesn't really matter whether or not the backdrop is green, Slazzer works in any environment.
Trusted and loved by companies worldwide
Remove image background automatically
Upload image and get a clear transparent background
or drag and drop imagesPaste image or Ctrl + V
No image?
Try one of these: