Full Resolution Cut-outs at the lowest cost
1 image = 1 credit
5000
Credits
$ / image
| | | |
| --- | --- | --- |
| | 5000 Credits | $ 399.0 |
Buy now

All plans include
Unlimited free previews on slazzer.com
Slazzer Premium Editor
API access & Apps for windows / Mac / Linux
Support upto 25 Megapixel resolution
Upgrade / Downgrade plan anytime (without loosing existing credits)
No Monthly payments. All plan valid for 1 year (from date of purchase)
** Auto-rollover of unused credits up to 1 year from date of purchase
We offer 100% assured money back on all our plans. to know more click here
Frequently asked questions
What are image credits?
Credits enable you to get full-resolution cutouts in HD quality. You can use credits on slazzer.com via the slazzer.com REST API, in our Windows or Mac and also in Slazzer Editor. Removing the background from 1 image requires upto 1 credit.
What are full-resolution images?
Full-resolution images are images with a pixel resolution of up to 25 megapixels (e.g. 6250 × 4000 pixels). If you upload any image that is larger than that, slazzer.com will automatically resize it to this size as this is the maximum supported resolution.
Can I upgrade, downgrade or cancel my existing plan?
Yes, you can always upgrade, downgrade or cancel your existing plan. You can easily upgrade or downgrade your existing plan without loosing your existing credits before the expiration date of your present plan, which is 1 year from your date of purchase. To cancel your plan you can contact us.
What if I run out of image credits?
Once you have Consumed or used up all your credits, then no further background removals are possible (except for preview images on slazzer.com which are always free).But If you haven't used up all your credits before the expiration of your Plan , then you can retain your existing credits by purchasing another plan anytime before the expiry date of the present plan and your unused credits will be automatically added to the new purchased plan.
How to download full-size images?
To download images in higher resolutions than 0.25 megapixels, follow these steps:
Step 1 - Make sure you are Logged in and have credits remaining in your account.
Step 2 -Upload an image with high resolution (at least larger than 0.25 megapixels).
Step 3 - After the upload you can either edit the picture or download it right away. To Download Full Size image - Just click on the Download button and from the pop up option select Download Full image , To edit the Full image you need to click on the EDIT button and from the options select EDIT FULL IMAGE
What if I am unsatisfied with the results?
At the moment slazzer.com, works very well for photos of persons, products and cars, but some images are more challenging than others. We recommend uploading a few images to the free version to get an impression of the quality level for your specific images. You can also try up-to 2 image's for free by signing up. All pricing plan purchases are covered by a 14 Day money back guarantee: You are entitled to get a full refund within the 14 day period, if you are unsatisfied with the results (restricted to 50 downloads). Please Have a look at our refund policy for more information.
Tools & Plugins
Boost your conversions & increase productivity with slazzer

Slazzer Desktop App
Automate your workflow , and process upto 5000 images automatically at just a touch of a button. Click "Start" and watch as each image gets cut out 100% automatically.
download

WooCommerce Plugin
Using the WooCommerce plugin, you can now automatically change or remove the background of multiple images directly from your wordpress site. Great for selling products.
download

Figma Plugin
Using the Figma Plugin you can now directly import your work onto Figma and remove the image background automatically with just a click of a button.
download

Mobile App
Download the slazzer mobile application and instantly remove the image background 100% automatically in just 5 seconds. Try it now for FREE
download

Photoshop Plugin
Using the Photoshop plugin you can remove backgrounds in Photoshop with just a single click.
coming soon

Shopify Plugin
Upload your product images directly to your shopify store without losing time and remove backgrounds automaticaly in just few seconds.
coming soon
We are here to help
Looking to process more than 100,000 images per year ?
Get in touch with our Enterprise Sales for a custom plan quote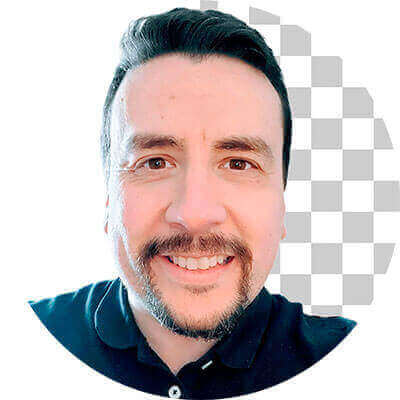 Andy Caso
Enterprise Sales
contact Andy