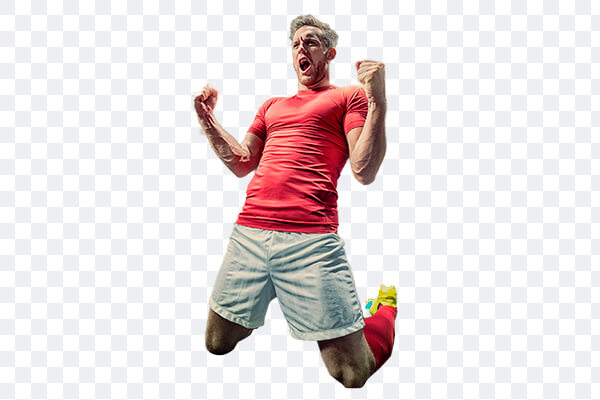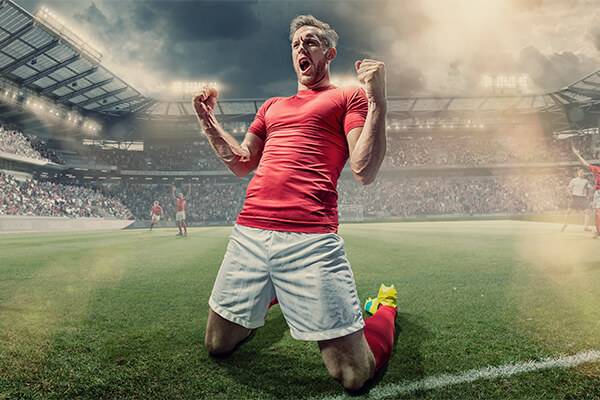 Automatic background removal
Pictures always tell the best stories: News and Media professionals have very busy schedules with few options for editing photographs. Now you can easily create eye-catching images with beautiful graphics in just a few seconds. You can share your HD quality images instantly.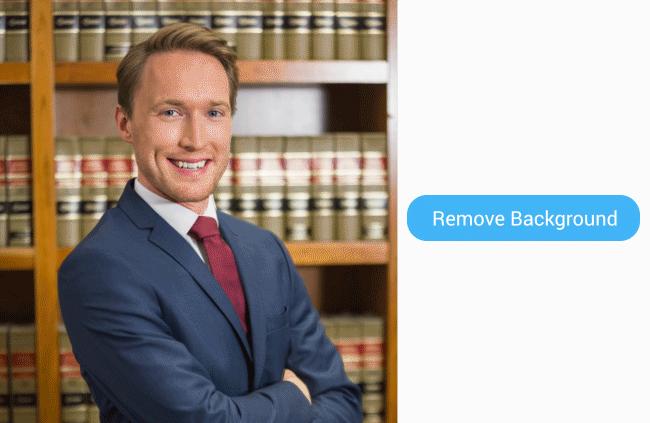 Publish your images instantly
Even an advanced expert needs more than ten-to-twenty minutes to cut out an image with quality depending on the complexity of shapes.
HD quality production
No matter what photos you process, you can instantly remove image backgrounds in just one click. Even images having challenging edges are handled outstandingly.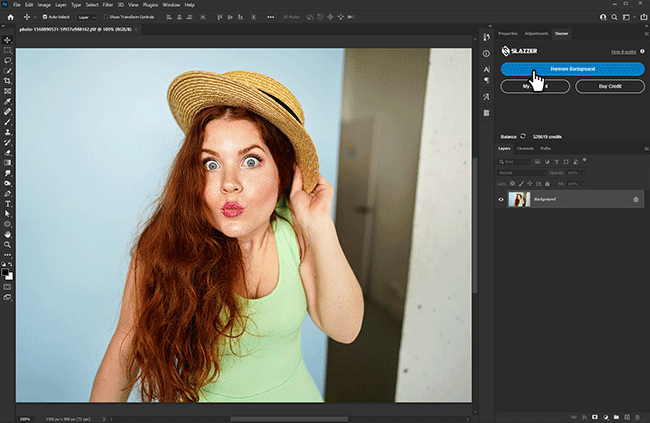 Accelerate your workflow
Be more creative and productive with Slazzer.
Stop wasting time with boring monotonous work, removing image backgrounds is now just a click of a button.
Use Slazzer directly in your comfort zone in Photoshop and see the difference. Our AI will speed up your workflow like never before.
Go ahead, give it a try.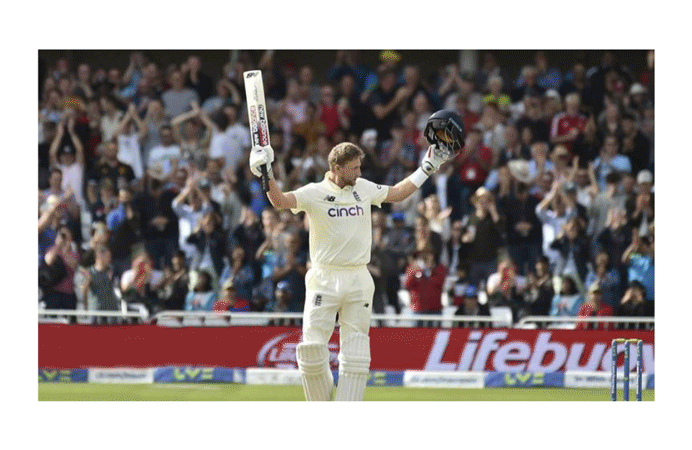 Increase workflow efficiency
Let your creativity out: Engage a huge audience with your creative work. No need to waste time anymore. Let our AI do your image processing or image cut out work for you in just a few seconds.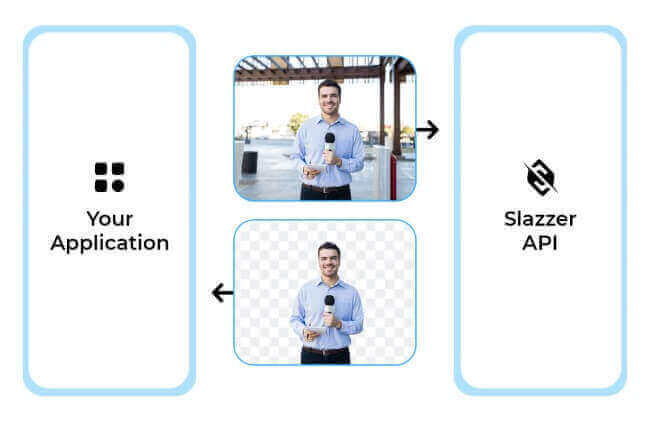 Incorporates with your publishing system
With our advanced API system, any developer can now incorporate the Slazzer AI to automatically remove image backgrounds from any publishing system.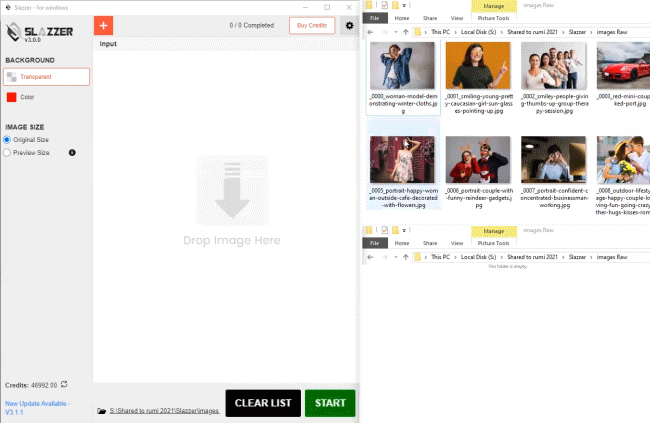 Edit 1000 images in just a click
It's as easy as dragging and dropping any amount of images onto Slazzer. You'll be amazed at the precise cut outs you get every time without lifting a finger. 100% automatically!
Now sit back and relax and get yourself a cup of tea or even a massage. Slazzer does all the work for you - Stress free!
Try it now
Upload any image & our AI based tool will instantly remove any background in just a few seconds without a single click of a button