Slazzer.com for Photoshop
Remove Background Automatically in Photoshop with a single click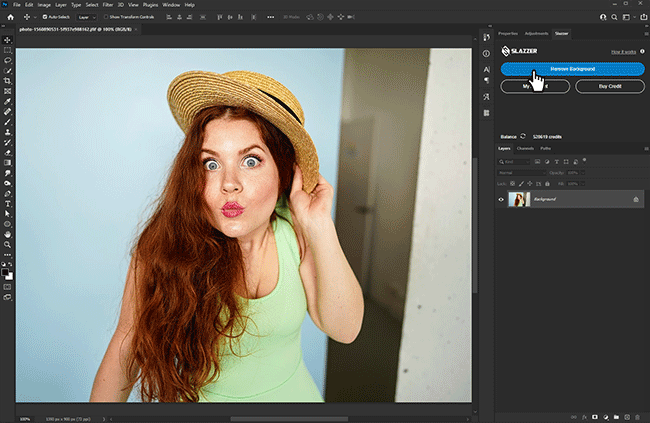 Accelerate your Workflow
Our Photoshop plugin gives you the ability to work at super speed directly in your comfort zone at a rate never seen before. No more tedious and boring work, Slazzer removes image backgrounds in seconds.
Download for Free on Adobe Exchange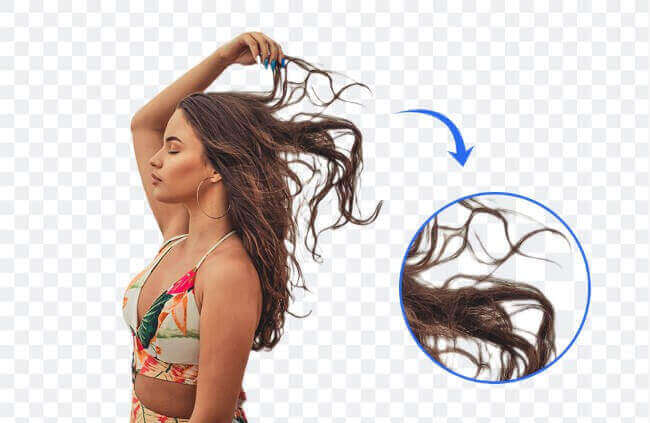 Ultra- Accurate cutouts
Slazzer is artificial intelligence at the highest quality and prides itself on its accuracy and smooth ability to cut-out all the natural and fine image elements with ease. No manual intervention needed.
See it for yourself
Non-Destructive Editing
Layer masking in Photoshop allows you to create innovative designs by deleting and restoring any part of an image. Slazzer gives you a boost to start faster and with more creative punch.
Get Started
Remove image backgrounds in a flash with Slazzer. All you need to do is follow a few easy steps.
Installation instructions and help
Frequently asked questions
How does Slazzer for Photoshop work?
Slazzer can be found as a plugin directly in Photoshop. When you click install, a new menu will open Window → Extensions → Remove Background. This button will then be available anytime you need it during your design process. When you click on the background removal button, all images are processed through the Slazzer API and you will need an active API key and internet connection to use it (see your account settings here).
How much does the Slazzer plugin for Photoshop cost?
Slazzer can be downloaded in Photoshop completely Free! To process images you will need credits, which can be used for all the Slazzer products and integrations. You can find the pricing for our credits here.
As a bonus you will get 2 free credits for signing up!
What Photoshop versions are supported?
Slazzer supports Adobe Photoshop CC 2018 and above, for Mac and Windows.
How to install Slazzer Photoshop extension?
In Adobe Exchange click the Free button to install the Slazzer plugin. Make sure you have the Creative Cloud Desktop App installed (version 4.6 or above). The installation will take a few seconds, there is no progress bar, but you should receive a message once it is finished.
If installing from Adobe Exchange does not work, you can also install Slazzer manually using the Anastasiy's Extension Manager here.